Come in and see our exclusive SPC vinyl floating click floors from Karastan Mohawk. 100% waterproof, with attached membrane and looks like real wood. Over 50 colors to choose from!
Beautiful looking designer-grade floors: Coswick Hardwood Floors
A premium wood option. Straight plank, Engineered, Wide plank, Chevron, Herringbone, Parquetry and acoustic panels. 100 colors to choose from. Can't find your color. No problem, we can make it custom for any order over 1,000 sq.ft.
We offer speciality gym flooring options backed by our engineering team.
100% natural decking board options available in ThermoAsh. Matching ThermoAsh for your cladding needs.
Want to build a conference room or theatre room. No problem, we have acoustic panels for your ceiling and walls.
Contact Denis at 514-775-0248 or at info@lipmancarpet.com for all your flooring needs.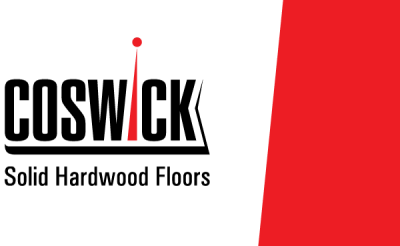 Our 15,000 sq.ft. showroom, with the largest in Montreal selection of prestigious products, is conveniently located at:
4240 Chemin de la Côte-de-Liesse, Mont-Royal, QC H4N 2P7
Please click here for directions.
Lipman Carpet
Founded in 1972, Lipman Carpet has built a solid reputation based on our commitment to supplying quality products and friendly, personalized service.
In 2000 we relocated from Beaumont Street to our new building located at 4240 Cote de Liesse. Our 15,000 sq.ft. showroom is the most prestigious in the city and offers our customers unparalleled variety and selection.
Imagine the timeless elegance of a beautiful lush carpet setting the stage for the most exquisite room in your home. Compliment the atmosphere with accessories that complete the design and style of your space.
Every living and working space deserves the inspiration and warmth you'll discover at Lipman.
If you are looking for any style of floor covering, from engineered and hardwood flooring to carpets and area rugs, you need look no further than Lipman. We source the world over to offer you the exact symmetry and balance for your home or office.
Lipman is proud to be a member of the International Design Guild which is the largest association of the finest floor covering specialists in North America.
We carry a wide selection of quality products. Regardless of your budget, we have a product for you.
We are happy to open our showroom after hours including Saturday and Sunday by appointment. Contact Denis at info@lipmancarpet.com to schedule your after hours visit for all your flooring needs.